Ari Leschnikoff once more or answering Jessica
Ari's granddaughter was very kind to share in a comment what she knows about him and I feel obliged to answer her.
First of all, thanks, Jessica! I know how difficult is today to find out what really happened and especially when there is often more than one version of some events.
What you wrote about Biberti and Ari is correct, but it is only a small extract of a really complicated story. As a matter of fact, I did not mean to give a larger account of their relations when I wrote about Ari Leschnikoff – first, because it is already done on many German sites and secondly because only those really involved in it knew the exact truth and they are all gone. But maybe a small résumé could be of help. It is based on the documentary film where the members of the Comedian Harmonists recount their own memories and on the information many German links contain. I underline – I have not been there during the events, it is only a résumé.

Biberti was the financial manager from the beginning of the Comedian Harmonists. I think all his life the money played extremely important role for him. That was one of the reasons why he did not wish to immigrate. After the Jewish members were forced to leave, Biberti, Leshnikoff and the pianist Bootz became the owners of the ensemble. The new members were paid a salary and expenses and were promised to become owners in a 3 years period. As you mention it, Biberti was what could be called a "dictator" – and Frommermann called him so. Certainly because of that Erwin Bootz left the "Meister-sextett" (this was their name then) to begin a solo career in June 1938. He left his shares to Biberti and Leschnikoff, and the royalties for the recordings to Biberti. Biberti profited of the situation to take over the artistic direction too. He managed somehow to buy Leschnikoff's recordings royalties as well – probably only for the "Meister-sextett" (it seems that Ari owed him money?) and so became the only owner of the royalties. Then in 1939 began the problems between Leschnikoff and Biberti on the one side and Kassen and Biberti on the other. Kassen claimed that it was the time to accept the remaining members as owners (as promised) and was supported by Ari, who thought the situation very unfair. Biberti complained to "Reichsmusikkammer" about the problems and it led to many hearings and controls of the rehearsals and concerts. That certainly did not help to resolve the situation, especially when on his turn Kassen (and as Biberti claimed later, Leschnikoff too?) notified the police about Biberti's "anti-Nazi behavour". Biberti was called to the Gestapo and even Bootz had to testify. Later Leschnikoff protested that he never did such a thing and that Biberti is lying. It is possible that only Kassen was involved or even somebody else outside the group, but as I wrote – they are all gone and we were not there. A lawsuit followed… After the war Biberti on his tour denounced them (and three other persons) as Nazis.
Certainly you know the documentary film by Eberhard Fechner (done in 1975), but I would like to recommend it to those who are interested in "Comedian Harmonists" and those who understand German, it is worth seeing. It is touching to hear Ari's voice, full of tenderness when he speaks about his little boy (Jessica's father) and about his wife's courage – she saved during the bombing of their house in Sofia not only their son but many other children too.
About Ari Leschnikoff in Bulgaria. You wrote: "Ari had already had to return to Sophia to carry out his duties as a senior officer in the Bulgarian army" and then you wrote also: "He fought with the partisans in the mountains to prevent the Russians and the Nazis from entering Bulgaria during the war". Interesting is that Ari was probably able to return to Berlin in 1939 or even 1940? – he recorded there alone.
Then back in Bulgaria he continued to sing and record too. During 1940-41 he was responsible for the musical section of the company "Microphone".

From 1942 to 1943 he was an assistant commander, and from 1943 – the commanding officer of the Central Rail Station in Sofia. At least it is what he says in the documentary and I don't see why he should lie. Now – how could he be in two places at once – in Sofia with an important mission and in the mountains as a partisan in the same time? Do you mean he deserted secretly the army to join the partisans? Because the partisan movement was guided by the Communist party and so coordinated with the Soviet communist party as well. That's why the partisans did not fight to prevent Russians entering Bulgaria. And if he was a partisan, after the war he would have enjoyed the privileges many partisans received, but it does not seem to be the case.
You write as well: he smuggled Jews and gypsies out of the country during the war too. Not many people know this, and I am proud of it, since my mother is Jewish.
I don't know how and when he smuggled Jewish or Roma (Gypsies), but there is one thing that not many people outside Bulgaria know: during the Second World War the Jewish people in Bulgaria have had a very different destiny compared to those in the other Europe's parts. Please read this.
In Bulgaria they were not victims of deportation to Germany. When the first Jewish groups for the first deportation train arrived in Plovdiv, the population protested violently and the (future) Bulgarian Patriarch warned that he will join the Jewish people. The deportation was stopped. There were even rumors that Tzar Boris III was poisoned after his meeting with Hitler in 1943, when he made clear his position about the Jews. Yes, some of them were sent to the countryside for labors, but they all returned, and this I know myself not only from older friends, but also from older Jewish acquaintances. The Jewish from the "new" parts of Bulgaria (Jews from Aegean Thrace (now in Greece) and Vardar Macedonia (now Republic of Macedonia), which were then under German occupation and Bulgarian administration) were sent to Germany and it could be possible that as a commandant of the Rail Station Ari was in a position to help. But I think you can be proud of your grandfather in any case, even if your mother were not Jewish :-).
Ari Leschnikoff was seen as a traitor in the 50's not because of his singing in foreign languages. That was the case with Snegina Tchelebieva. Ari offended the Regime because he sang old city songs (starigradski pesni) and this was considered as bourgeois.
I have to correct the following too: "Did the Communist Party outlaw all the fantastic operas from France or Italy: yes – because they were seen as bourgeois. That's why so many opera stars that emerged from Russia and the former Soviet Union only sang Verdi in Russian!"
The communist regime did outlaw neither Italian nor the French operas – otherwise the Russian or Soviet singers will not be able to sing it at all, not even in Russian. But they sang in Russian – because such was the old tradition. Already in the end of the 19th century and the beginning of 20th in Russia the operas were translated in Russian, giving the public the possibility to understand everything.
A small example:
The famous Russian singer A. Nezhdanova 1906 in "Caro Nome" (Verdi)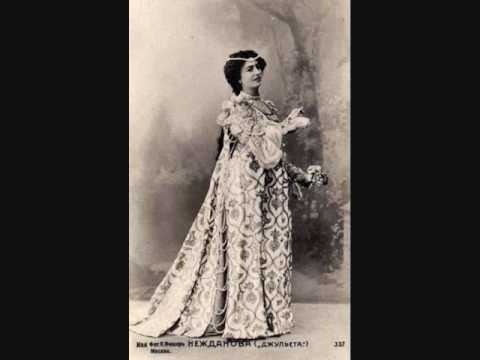 Not less famous L.Sobinov 1911 in "Je crois entendre encore" (Bizet)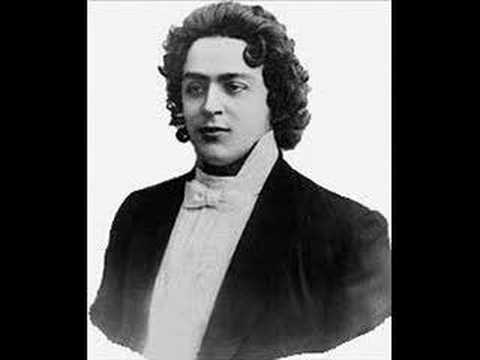 So it was possible to hear in Russia an opera with the Russians singing in Russian and the guests in Italian. In Bulgaria the future singers had to learn Italian to be able to understand and sing in the original language too. But many other nations did the same. Same could be said about the original editions of sheet music (Urtext) – only in the last 30-40 years they began to be of importance.
An interesting parallel – in West Germany during many years after the war all the movies were translated in German without subtitles. The foreign movies shown on the TV were in German too. Some operas were sung in German as well, here Hermann Prey and Fritz Wunderlich in Rossini:

Jessica, I think today it should be not a problem for you to learn more about Ari's second family and your uncle in Bulgaria:

And do visit Bulgaria when you have the opportunity!
Best regards
Anna